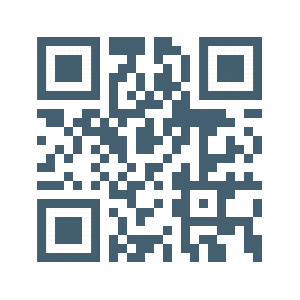 Always a breath of fresh air and positivity in these dark times, David Grumel surprises us again with his new folk-pop track « Say Hello ». A meandering dreamy ballad of universal oneness & understanding, « Say Hello » is full of feel-good, earthy, brotherhood-of-man vibes. It's an organic homecoming anthem to embracing the global village and its rainbow of peoples and cultures. The message here is purposely naïve and god knows we need it at the moment! As on previous track « Starry Night » released in 2015 (over 200k streams), David again worked with Dutch-born indie-folk artist Neeskens for the track's vocals. Neeskens's ethereal timbre brings a timeless element to the song and melts beautifully into Grumel's wonderfully crafted aural landscape.
In a homemade spirit the track and cover art were produced by the artist himself. The track was mixed by Benoit Bel (Chris Garneau, Björk, Bonnie "Prince" Billy, Kate Nash…). Say Hello to this little jewel of a song! 
Exclusive premiere june, 17 on Wave Of Good Noise YouTube channel (250k)
Who's Neeskens :

 

Born in Netherland, raise in Canada, live in France. He won « Lance toi en live », selection in Printemps de Bourges and participation @ The Voice (France) and sing a lot of vocals on commercials
—
SAY HELLO
FOLLOW THE SIGN
INTO A BLUE SKY
RIDING THE WHITE LINES
HIGH ABOVE
OVER A LAND
LOOKING SO PEACEFUL
WATCHIN' THE PEOPLE
SMILE AS YOU FLOAT ON BY
WORRIES GONE
SING A NEW SONG NOW
LIGHT UP A BONFIRE
SOMEWHERE DOWN IN YOUR SOUL
I SEE THE LIGHT
THE LIGHTS OF HOME NOW
GUIDING ME IN THE DARKNESS
ALL THROUGH THE NIGHT
SAY HELLO, SAY HELLO
SAY HELLO, SAY HELLO
FOLLOW THE SUN
EVERY HORIZON
LAUGH WITH STRANGERS YOU MEET
WE'RE ALL THE SAME THEY SAY
TRAVEL THE WORLD
SEE FACES SHINING
IN A BEAUTIFUL WAY
DREAMS COME ALIVE AND THEY…
SAY HELLO, SAY HELLO
SAY HELLO, SAY HELLO
ALL OF THE UNIVERSE – AND MILKY WAY
COLOURS OF BLINDING LIGHT – LEADIN' THE WAY
AND THE PEOPLE ARE ALL THE SAME – IN EVERY WAY
BECAUSE WE ARE THE ONES WHO DREAM – STARTIN' TODAY
© Brian Mc Partlin & David Grumel
—
© & ℗ 2019 DAVID GRUMEL. ALL RIGHTS OF THE PRODUCER AND OF THE OWNER OF THE RECORDED WORK RESERVED. UNAUTHORIZED COPYING, HIRING, LENDING, PUBLIC PERFORMANCE AND BROADCASTING OF THIS RECORD PROHIBITED. Ref : DG17-SG.
Lyrics : Brian Mack – DG
Music : Neeskens – DG
Folk guitars & vocals : Neeskens
Piano, keys, bass, percussions, & backing vx : DG
Drums : Cédric Gerfaud
Recorded, produced & arranged by DG
Drums recorded by Cédric Gerfaud @ Allo Drums
Mixed by Benoit Bel @ Mikrokosm Studio, Lyon FR
Mastered by Brian Lucey @ Magic Garden Mastering, LA